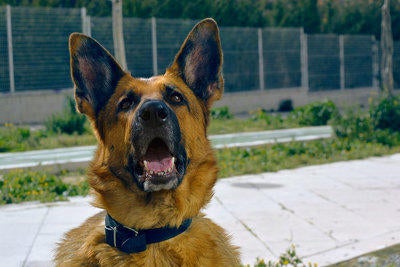 Weather is warming and insects are coming to full population levels to make our pet's life a little more uncomfortable and increase the risk to their health. Mosquitoes are the mandatory carrier of heartworm disease and when they bite our pets IF they are carrying the disease they transmit heartworm larvae under the skin of our unsuspecting pets. Here are some helpful hints for understanding this deadly parasite and preventing your pets from developing this disease:
Heartworm larvae take roughly 6 months in dogs and 9 to 12 months in cats to reach the heart and to start damaging the heart.
Heartworm prevention stops this migration of the heartworm larvae from the skin to the heart during a specific susceptible time 30-45 days after the mosquito bite.
This long lifecycle is the reason Dr. Raines, Dr. Patton, and Dr. Skarie asks for 2 heartworm negative tests before we are sure no heartworms have made it to the heart. In dogs, these are done at least 6 months apart and in cats at least 12 months apart.
Global warming and changing Colorado weather patterns have had Dr. Raines, Dr. Patton and Dr. Skarie move our best heartworm preventative recommendation to YEAR ROUND! This means every single month we need to give our pets a dose of heartworm preventative!!
Most heartworm preventatives also protect your pet from roundworms if they contain pyrantel pamoate or a similar dewormer. Roundworms can potentially infect humans causing blindness. Young children 8 years of age and under are particularly susceptible due to less understanding of hand washing after handling pets or their feces. This is why the CENTER FOR DISEASE CONTROL (CDC) recommends quarterly deworming of pets with children in this age group in their household.
ASK OUR NORTH BOULDER COMPANION ANIMAL HOSPITAL TEAM FOR THE BEST RECOMMENDATIONS REGARDING YOUR HOUSEHOLD. OUR GOAL IS TO KEEP ALL OUR PETS AND THEIR GUARDIANS HEALTHY!!!!

DID YOU KNOW DR RAINES, DR PATTON AND DR SKARIE PROMISED IN THEIR VETERINARY OATH TO PROTECT HUMAN PUBLIC HEALTH??!!!! ITS TRUE WE CARE ABOUT ALL YOUR FAMILY MEMBERS TWO LEGGED AND FOUR.